Cookbooks are getting bigger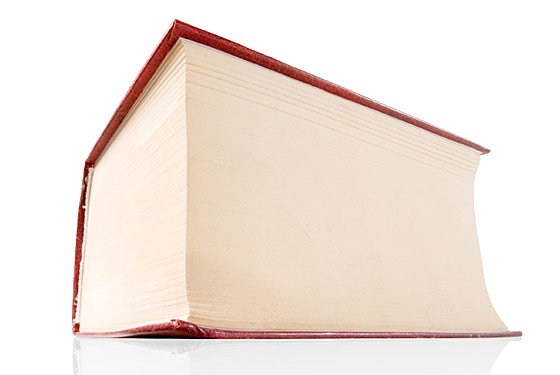 According to a Jane Black report in New York magazine, the average cookbook is getting heavier and heavier. Citing this blog post by culinary historian Anne Mendelson, the magazine notes that the increased weight of recent cookbooks "can actually be quantified":
The New York Times Cookbook, published in 1961, totaled roughly three pounds, while this year's Essential New York Times Cookbook tipped the scales at 4.6 pounds. Diana Kennedy's 1972 guide to Mexican cuisine: 2.4 pounds. Her most recent offering: 6.2 pounds.
Why the change? What's to account for the trend? According to New York, "If anyone is to blame for the trend, it's Thomas Keller." After selling 400,000 copies of his The French Laundry Cookbook, "every chef with a hint of ambition wanted a cookbook as a monument to his art, and publishers were happily putting out glossy, oversize volumes overflowing with food-porn photos."
Now, however, "the aesthetic is pushing its limits… [and] there's the glimmer of a backlash." From where? From Brooklyn, of course: "The Frankies Spuntino Kitchen Companion & Cooking Manual, released in June, nods at luxury with a leather binding and gilt trim, but its recipes are the kind you actually want to try yourself, and it forgoes color photos for instructional, black-and-white line drawings. There are now an impressive 40,000 copies of the cookbook in print. And it weighs in at just 1.4 pounds."
Kelly Burdick is the executive editor of Melville House.